The groundbreaking Lucid Air just went live this afternoon (Sept. 9). Lucid's CEO and CTO is Peter Rawlinson, otherwise known as the brains behind the Tesla Model S. For the looks of the launch, what Rawlinson (an engineer by training), is now trying to do, is one-up his former employer.
<!– –>The Lucid Air, which was previously reported to have a starting price of roughly $100,000, will start at below $80,000. That base production model will presumably have a single rear-wheel-drive motor and roughly 300 miles of range. The more headline-worthy $95,000 Lucid Air Touring edition was announced with 406 miles of range, front/rear motors and AWD, and jams to 60 mph in 3.2 seconds, while the Air Grand Touring does that run in 3.0-seconds flat and 517 miles of range. The truly bonkers, $161,500 Dream Edition cuts the 60 mph run to 2.5 seconds, produces 1,080 horsepower, hits the quarter-mile in 9.9 seconds, and has a top speed of 168mph. That makes the Dream faster than the $185,000 Porsche Taycan Turbo S—in a car that offers substantially more interior room, for less dough.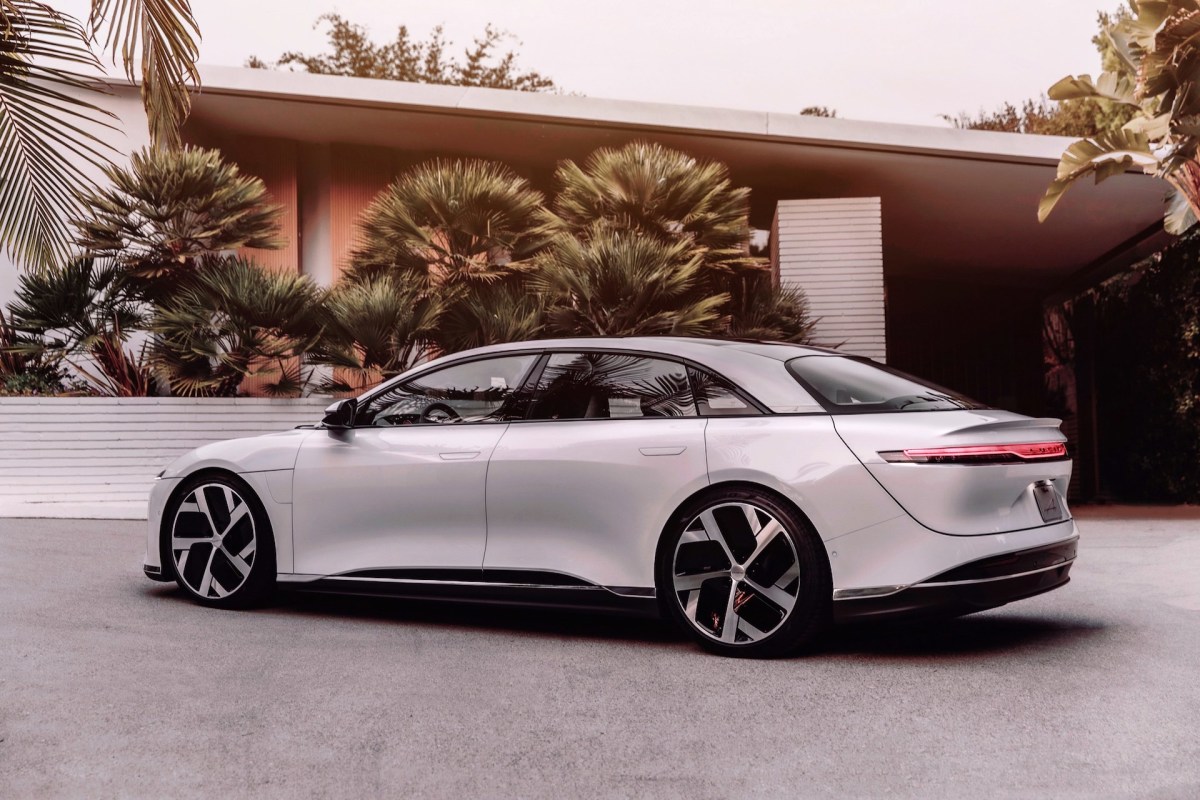 All of which is very cool, but the more groundbreaking Lucid claims may be in substantially shifting expectations around EVs, period. Think of the Silicon Valley-based startup as a test-bed for tech (the way Apple forever changed what we expect from phones), and you start to see why this matters, even if you cannot afford a car that costs this much.
For starters, Lucid Motors dramatically shrinking the footprint of both batteries and EV motors—while getting more performance from both. So the Air sedan has the footprint of an E-Class Mercedes, but because it needs so much less room for its motors and batteries, since both are so much smaller, there's far more interior room for passengers. You can imagine then that if you don't actually need to hit the quarter-mile in under 10 seconds, how the sheer efficiency of what Lucid's creating starts to mean—as a technology in itself. Would a similar motor/battery setup designed for efficiency and a mere 0-60 mph in six seconds allow 1,000 miles of range? (Note that Lucid has already proved it can deliver the core tech; It is the drivetrain and battery provider of racing's Formula-E series, so the company's shown what it can do in a pretty brutal and demanding environment.)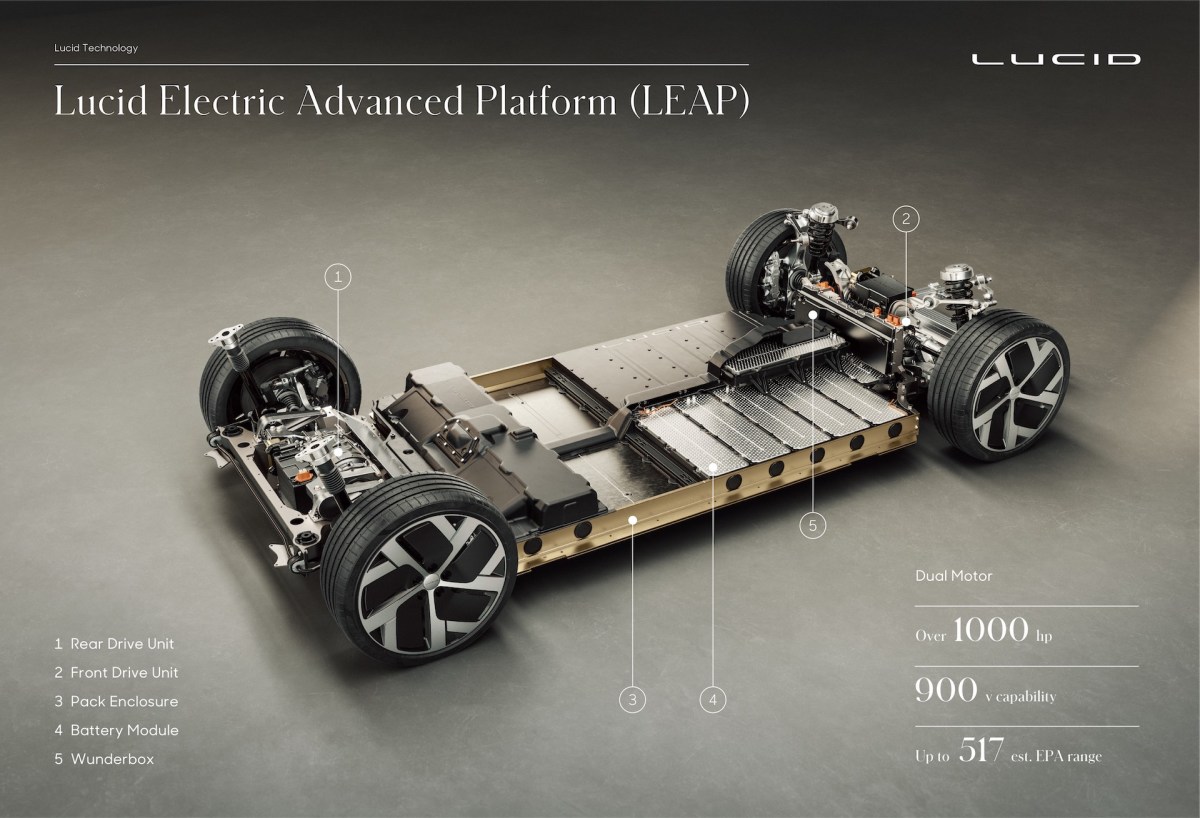 In addition, all of Lucid's Air models offer DC fast charging, and claim that you could add 300 miles of range in only 20 minutes. Again, think about the practical implications: That could mean you could add, say, 100 miles of range in about the same amount of time it now takes to fill up gasoline-powered car. Again, this starts to make an EV seem less "alternative" and more "normal."
 Similarly, Lucid's carving more space for our expectations around safety technology. It is monitoring the driver so the car "knows" when you're not paying attention—to save your bacon with self-driving tech. And, it has bejeweled the exterior of the Air with 32 sensors, ranging from visible light to radar and LIDAR. Lucid's claiming its car will offer up to Level 3 driver assistance. If that's true, that means the Air can drive itself with no driver input at least some of the time. Watch this space; the feds would have to approve this groundbreaking change.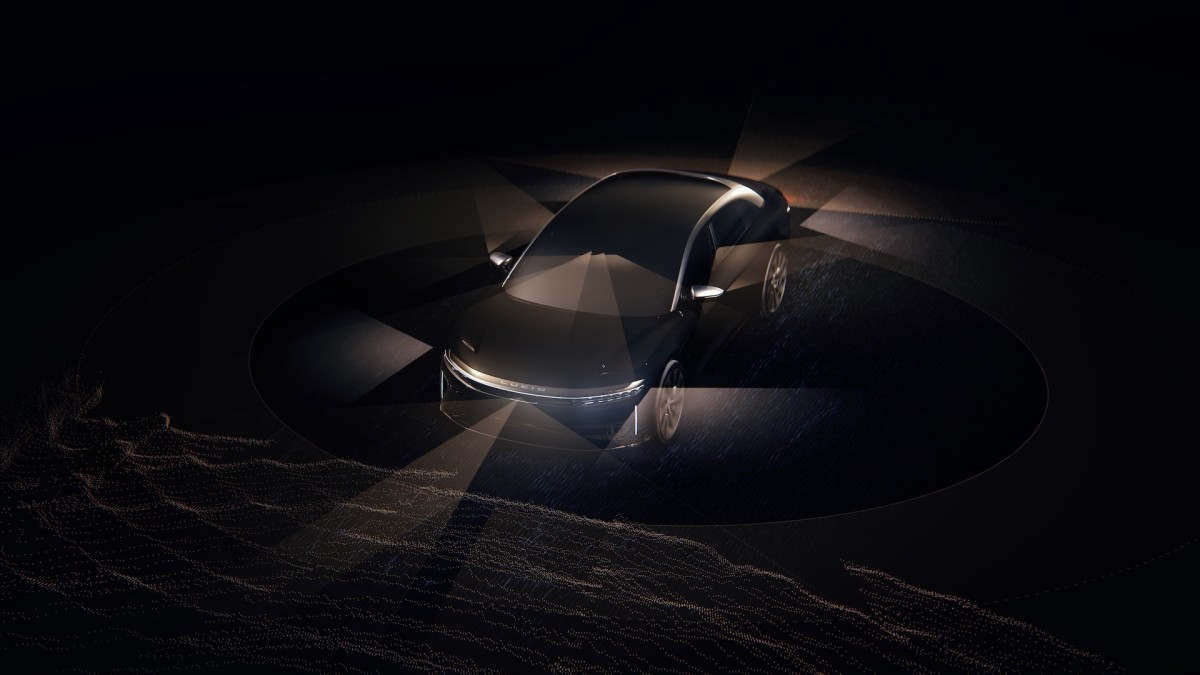 Inside the Air, Lucid's crafted a 34-inch curved glass display with 5K resolution. This appears to float between the dashboard and the cabin, and other functions are accessed by the driver either by using a tablet mounted between the driver and front passenger, or by using voice, since Lucid has thoroughly integrated Amazon's Alexa voice tech into its cars.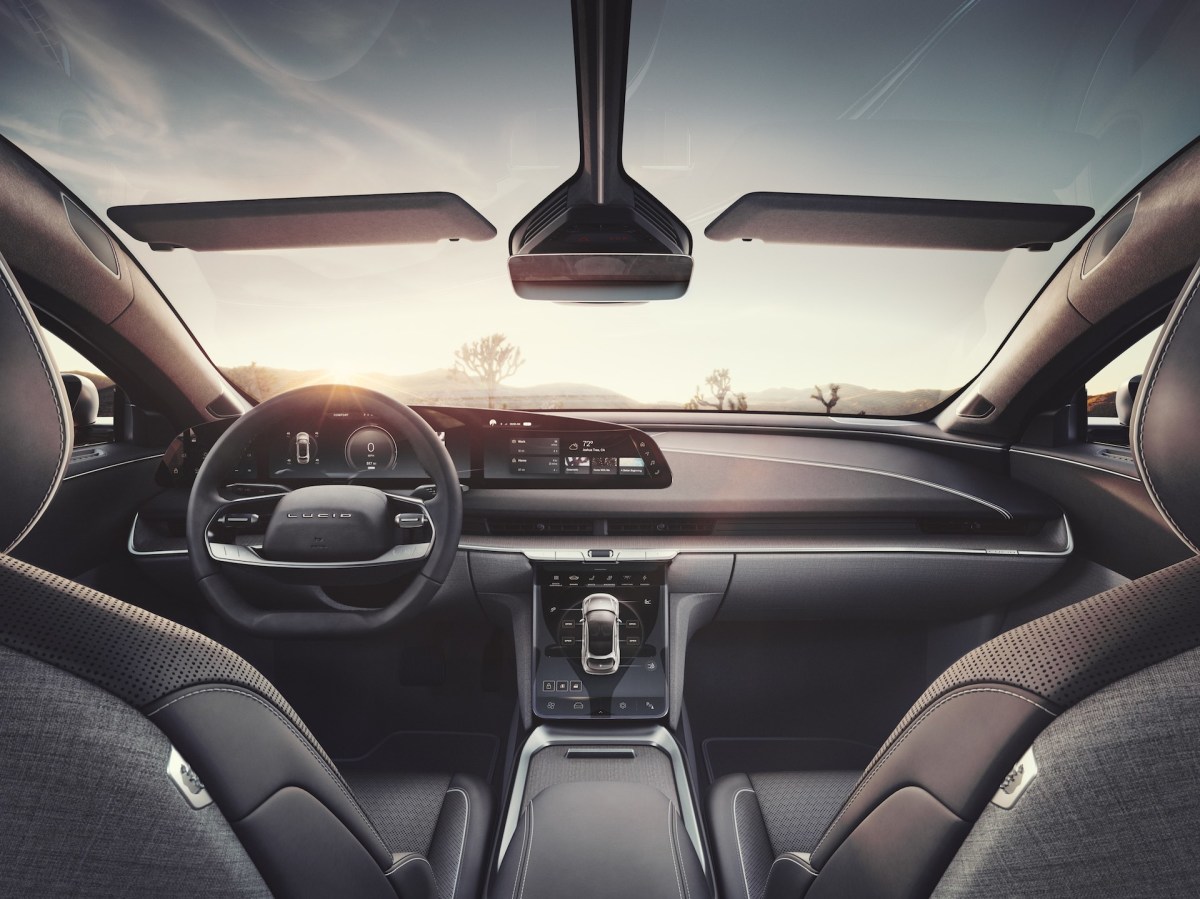 This is neat, but Amazon's come to other carmakers' cockpits already. And, we should add to that gripe the least groundbreaking aspect of the Lucid pitch: that their first car is a sedan, though it is already teasing a crossover.
Sedans are, quite honestly, not compelling to most customers these days. Even luxury buyers want crossovers, because they're just more practical. So Lucid's claim that it's built a car with the largest front trunk of 9.9 cubic feet, which when added to the total area of the rear trunk equals 26.09 cubic feet, isn't a compelling story. We solved that: with crossovers. A Honda CR-V boasts 39.2 cubic feet in its hatch area—and that vehicle is no longer than what we're expecting from the Lucid Air. And in that Honda, you wouldn't have to divide the load between front and rear storage cavity, especially when that's impossible, for instance, when carrying a single large object, like a grill for tailgating.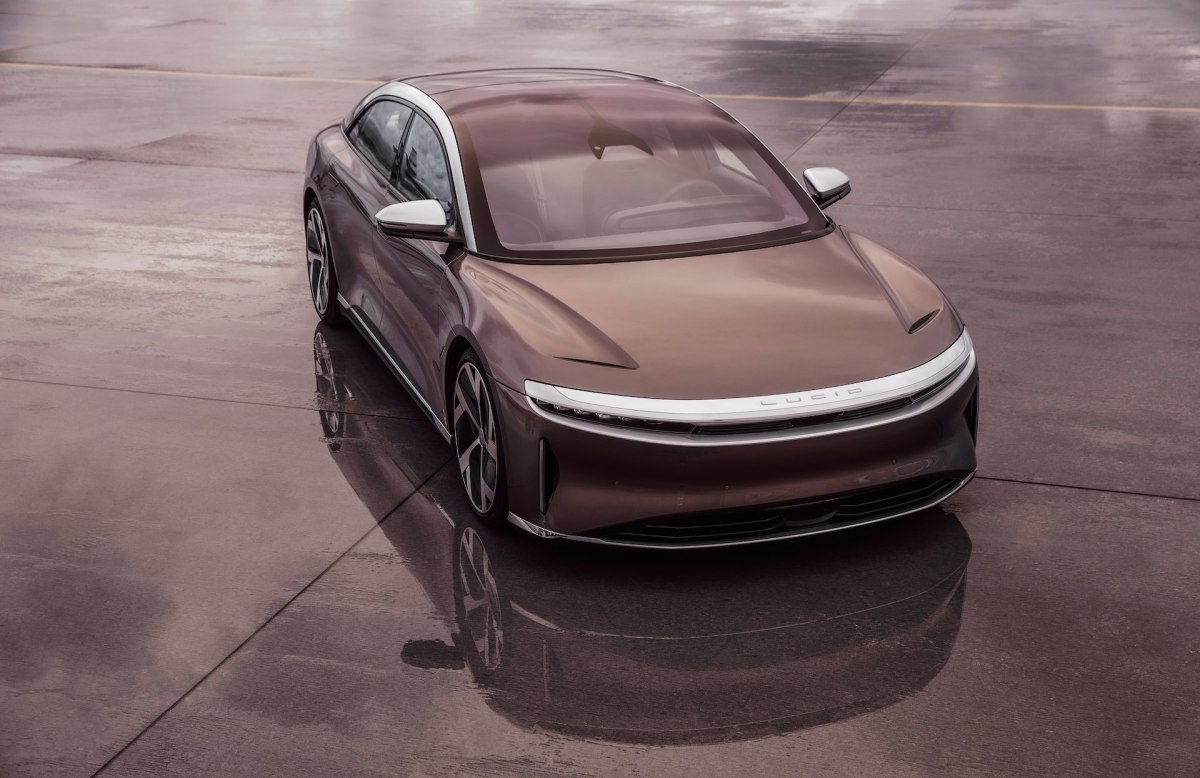 Still, we suspect the Lucid Air is debuting as a sedan not for this market, but for buyers in Asia and the Middle East, where having a driver is more common, and since Lucid's already teased airline-style rear seat designs.
And in the meantime, probably all that matters to Lucid in this country is finding customers who tried the Model S (or the Porsche) and want the shiny and new.
Also, in the long term, a lot of the tech underneath should excite anyone who's looking over the horizon at the future of EVs.

For access to exclusive gear videos, celebrity interviews, and more, subscribe on YouTube!